Spectrometer
Capillary holder for CD
.
MOS-500 holder for CD
A new type of sample holder
For thermal denaturation studies of microvolume samples, BioLogic offers a capillary holder. The capillary holder is compatible with the single cell Peltier accessory. The quartz capillary can be installed very easily and the user only needs 5 to 10µl to perform a denaturation. Single wavelength melting curves can be measured and thermodynamic analysis is available to provide melting temperature and ΔH values. Thanks to the intelligent focusing technology used in MOS500, the beam is focused on the center of the capillary to minimize reflection artifacts due to the round shape of the cell. The capillary holder accessory does not include capillaries.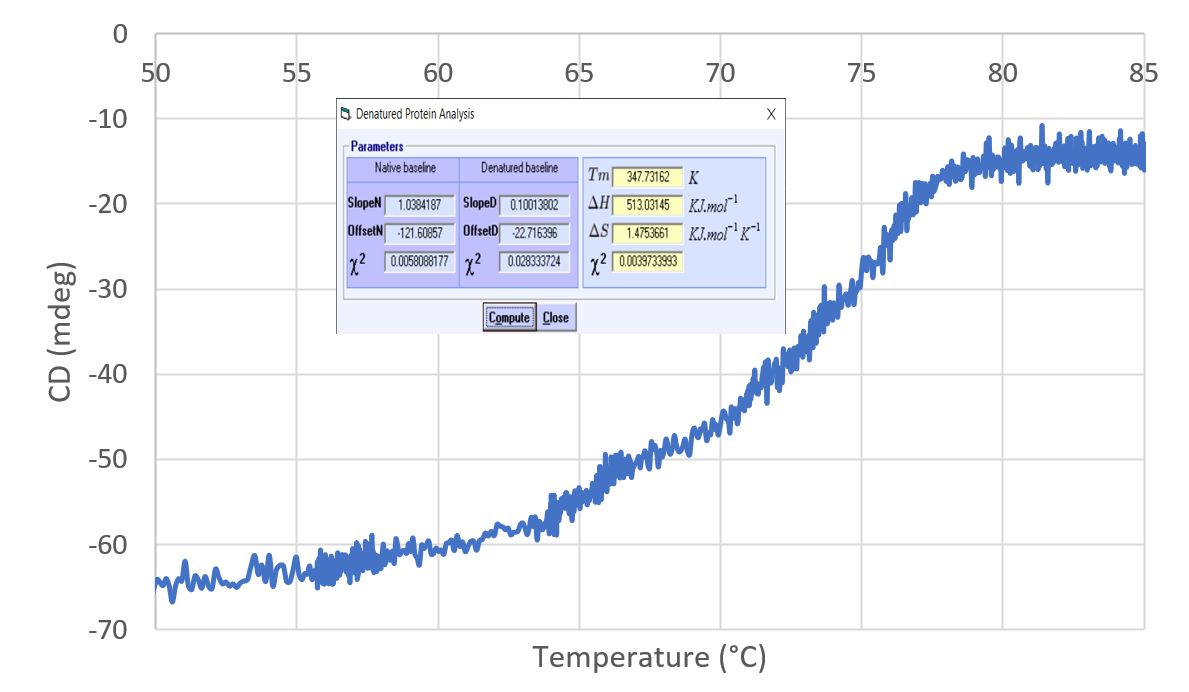 Denaturation curve at 227 nm using capillary holder
Specifications
Sample volume: 10µl
Capillary diameter: 0.5 mm
Temperature range: 0-90°C
Single wavelength mode only.
Request a quote.
Our team is ready to help
Contact us